Complete guide to HP notebook laptop model lines in Kenya
HP is the world's largest computer manufacturer, so it's no wonder it offers so many models and configurations. Getting to know them may not be easy. HP (and virtually all manufacturers) basically divides their laptops according to whether they are designed for the average user, such as a corporate office machine, for gamers or for the demanding creative. So if you don't just choose by price and color, we've put together a handy guide to the HP notebook laptop model lines in Kenya
Table of contents
Cheap laptops
for regular users: HP 14 , HP 15 and HP 17
for business use: HP 200 and HP 470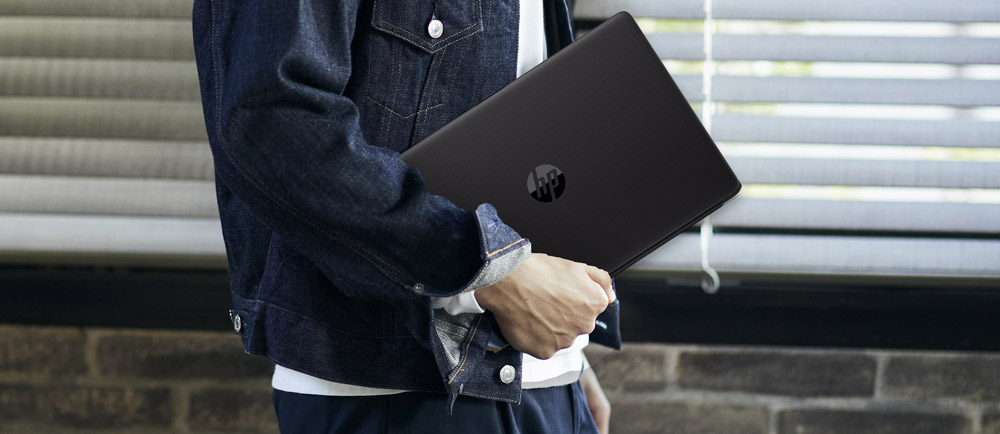 Cheap HP notebooks include the HP 14 , HP 15 , HP 17 series (regular users, light design), HP 200 , HP 470 (business machines, dark design). The body is made of hardened plastic, their equipment may be weaker and you will not find a high-quality (IPS, readable from all angles) display in all configurations. These series are mainly about price, but the matte surface of the display, fast SSD or USB-C have all models.
The HP 200 and HP 470 are the only ones in the entire HP portfolio to offer a DVD burner, but their display is always TN. You will find a quality IPS display only on the HP 14 and about half of the HP 17 series models.
A cheap computer will be enough for your basic work.
You will recognize its limitations the moment you try to run more applications at the same time, sometimes even just more browser tabs, or a more demanding game. However, purely at work is a nimble machine mainly due to the fact that HP did not save on SSD.
back to menu ↑
Lower middle class: Pavilion and ProBook
for regular users: HP Pavilion
for business use: HP ProBook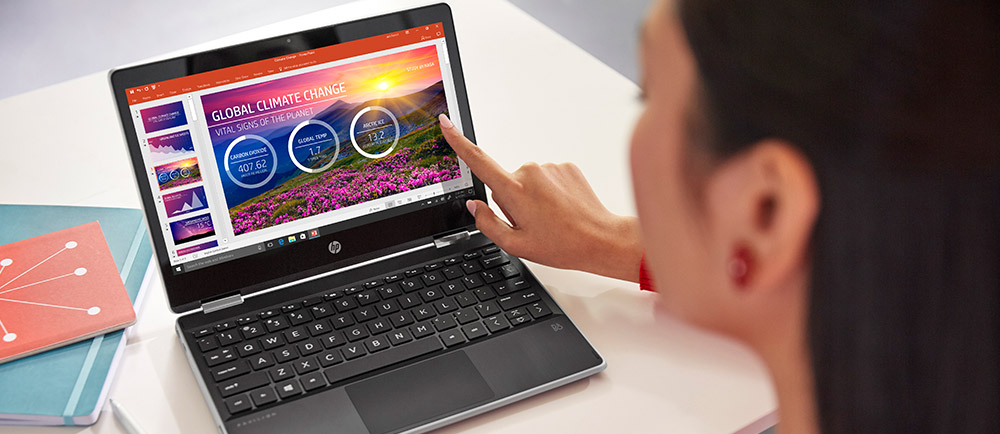 Pavilion is a basic and very wide range of HP notebooks. The pavilions have a partially aluminum body, including several color variants. It is available in sizes 13.3 , 14 and 15.6 " and all models have a high-quality IPS display with Full HD resolution (in 13″ glossy, the others matte), a backlit keyboard and most also log in via a fingerprint reader.
The Pavilion is suitable as a multimedia notebook to which you can easily connect a TV or a second high-definition monitor. When you choose the x360 variant with a rotating touch screen , the possibilities of use are further expanded.
ProBook is an excellent work and study notebook, which can also be easily upgraded. All models include a second RAM slot, and HP also offers AMD processor configurations. Although you can also have ProBooks in the x360 swivel variant , the classic ones can open the display up to a full 180 °.
back to menu ↑
Game base: Pavilion Gaming
Although HP has its own brand of gaming laptops OMEN, for beginners and advanced players there is Pavilion Gaming 15 (larger 16 and 17 ) at reasonable prices . Body with modified cooling, three display sizes including a fast 144Hz refresh rate, a choice of powerful processors and game graphics chips (up to RTX 2060). The Pavilion game variant also allows easy access to the hardware. If you do not play professionally, this machine will probably be enough for you.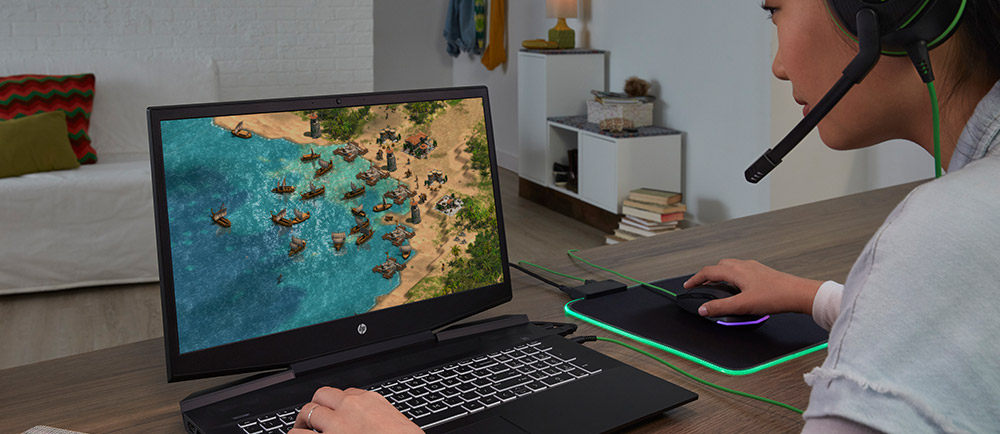 back to menu ↑
Middle class: ENVY and EliteBook
for regular users: HP ENVY
for business use: HP EliteBook
ENVY are powerful laptops with an all-aluminum body. HP offers them in 13 , 15.6 and 17.3 " sizes, as well as in variants with a rotating x360 display . In 15.6″ you can have extremely powerful configurations with game graphics and a large 83Wh battery. The display at ENVY is always glossy, in some variants touch. As a top model, there is a configuration with an AMOLED type display (ie with perfect contrast), 4K resolution and Gorilla Glass.
The ENVY differs from the usual one in the absence of a numeric keypad in the 15.6 "size , you will find it here in the 17.3" variant ( but the rotary x360 has a numeric keypad). This is mainly due to the thinner frames around the display and thus the reduction of the entire notebook while maintaining the same screen size. This may be the reason to choose EliteBook in 15.6 "size.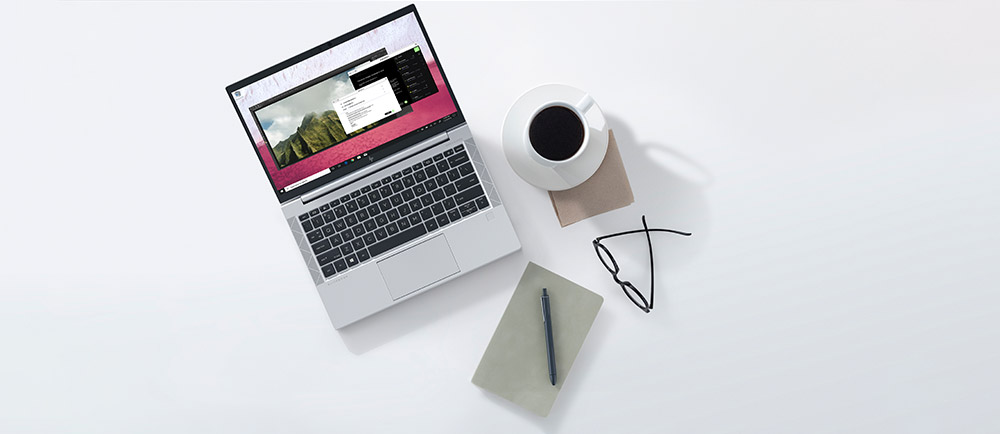 The EliteBook series are top corporate notebooks that can appeal to customers who would otherwise buy something from the ENVY series. HP provides an above-standard three-year warranty for the EliteBook, and unlike ENVY, all displays (except for the x360 swivel touchscreen, of course ) are matte. In addition, you will find the numeric keypad on all 15.6 "variants .
These are a bit of ultrabooks – thin and light, but again with a limited number of ports. You won't find a LAN or SD card reader here, but a pair of modern USB-C and SmartCard. You can also choose a configuration with an LTE module for connection to a mobile data network. On a business device scale, the 15.6 "Intel processor variants have a powerful NVIDIA GeForce MX450 graphics card, which provides up to 2.5x more performance than integrated graphics cards. You can be sure that even photo editing or video editing after work will be no problem .
A similar series is Elite DragonFly . As the name suggests, this is a lightweight version of the EliteBook weighing less than one kilogram.
back to menu ↑
Powerful ultrabook: Specter x360
Specter is a metal gem, whose non-traditional design with sharp features immediately attracts the attention of anyone who just stumbles on it. Inside, there is really powerful hardware. The bevelled edge contains USB-C on one side and a power button on the other.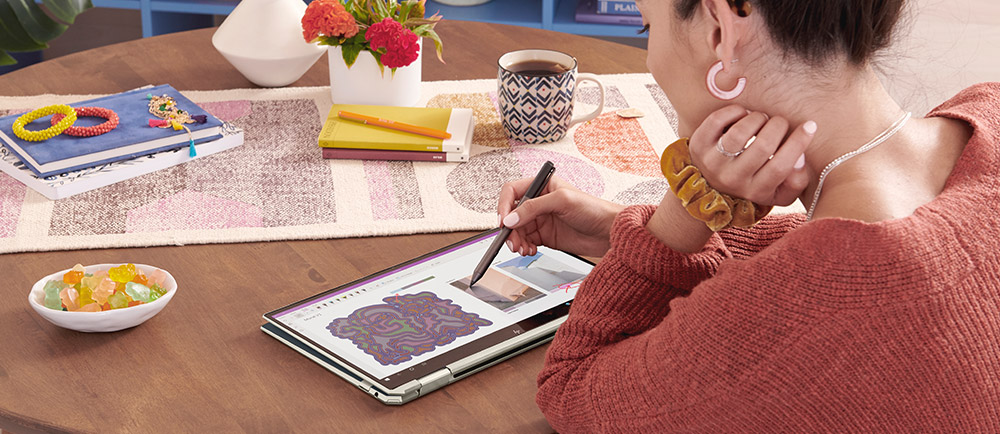 New models always with a rotating touch screen in three sizes 13.3 , 14 and 15.6 " (the largest with a full keyboard). For larger diagonals, you can choose a game graphics chip, higher resolution and a variant with AMOLED awaits you.
back to menu ↑
Powerful computers for creatives: ZBook
This latest category of HP notebooks has only recently been created. Manufacturers have noticed that demanding users often buy gaming laptops and then do not play on them. And so they created ZBook laptops , which are comparable in performance to gaming OMENS. They have a solid metal body, a three-year warranty and easy access to hardware. The rule is a large, long-lasting battery and a Quadro graphics chip. It's kind of like a GeForce game, but optimized for work.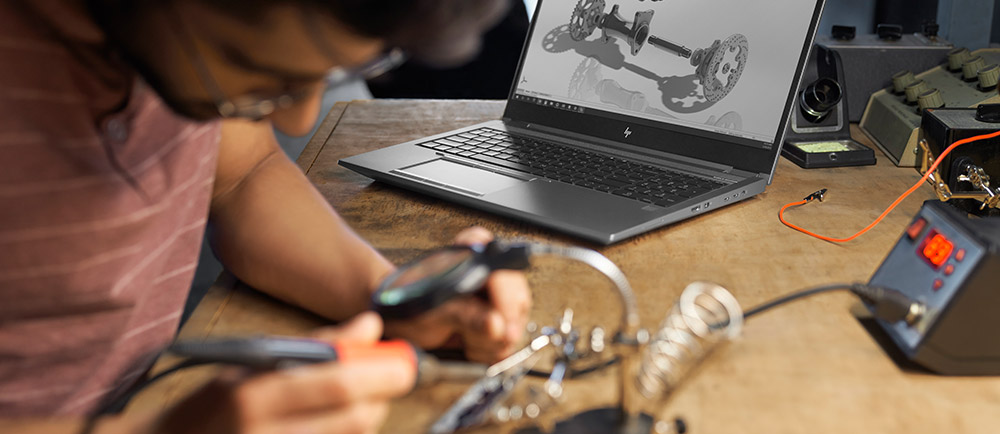 You can choose between Full HD and 4K resolution. The IPS display always provides accurate colors and is matte except for a few touch variants. FireFly, Fury, Power 15, Create and Studio models are available.
ZBook Firefly ( 14 and 15 ) are such a foundation. They have mobile processors with lower power consumption and are therefore more economical. That's why you'll find a slightly smaller battery with them. Thanks to that, they have a really low weight.
The ZBook Power 15 still keeps the price down, but will already offer powerful processors and a larger battery. Its disadvantage is its greater thickness.
ZBook Fury ( 15 and 17 ) is the exact opposite of FireFly models. Very powerful processors, graphics chips and a giant 94Wh battery promise above-standard performance. But you have to reckon with the fact that it is more of a workstation that is thicker and heavier than regular HP laptops.
ZBooks Create and Studio are basically the same, only the Studio model can have a stronger graphics chip. They also differ from the others in that they do not have a numeric part of the keyboard even in a 15.6 "size.
back to menu ↑
Especially for computer players: OMEN
For those who are not good enough for Pavilion Gaming and are serious about gaming, there is OMEN for him . Always with strong game graphics and a full-fat processor (you have a choice of Intel and AMD). You get the display matte and in Full HD resolution, because milliseconds decide here. Enjoying more finesse would mean less endurance and more latency, and whoever wants something bigger will get a 17.3 "beast .
In the smaller 15.6 "variant, you will come across two different designs. Cheaper configurations of the Fifteen are also made in a more conservative body. It lacks the numeric part of the keyboard and does not have such a raised display. Everyone can choose, but the newer type is simply better.